This example uses human body models artificially generated Body Models *. The database contains 1531 women and 1514 men.
Some examples of women: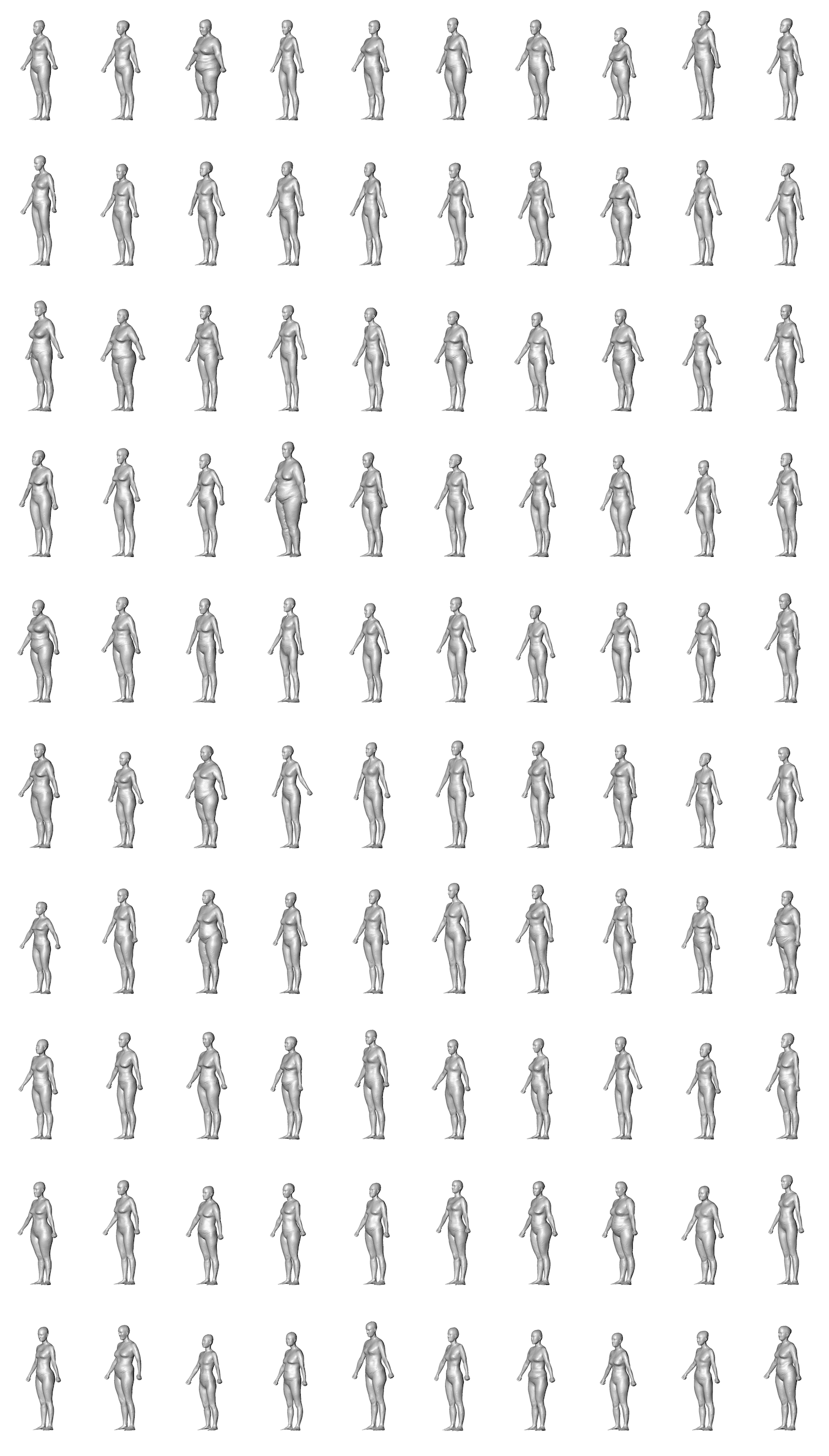 Some examples of men: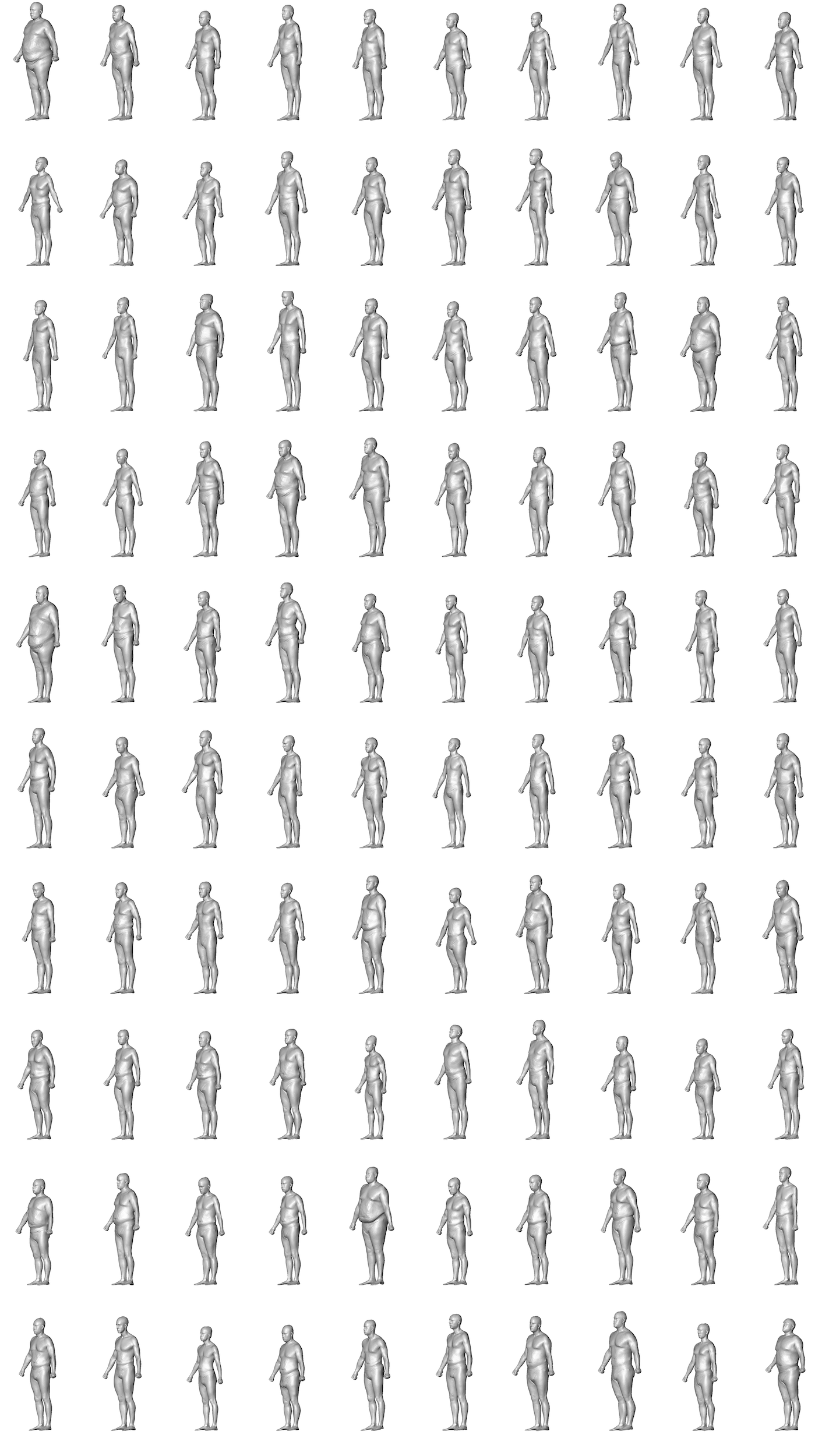 A 3D woman example:
A 3D man example:
* Yipin Yang, Yao Yu, Yu Zhou, Sidan Du, James Davis, Ruigang Yang. Semantic Parametric Reshaping of Human Body Models. In 3DV Workshop on Dynamic Shape Measurement and Analysis, 2014.